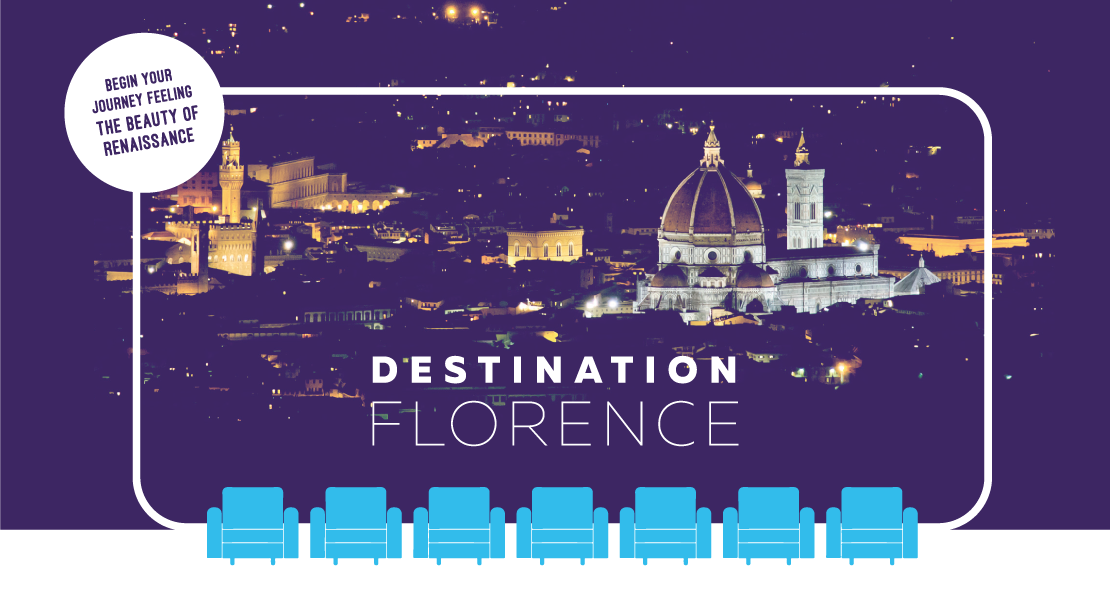 Florence as you have never seen it before.
A short movie with an unconventional point of view of one of the most appreciated and visited cities in the world. A night tour with no crowd and spectacular images.
Close encounters with the beauty of this enchanting city. A first exciting approach to the Masterpieces of the Renaissance, and an ideal way to start your tour in Florence. The documentary is produced by Rai Television in partnership with Firenze Convention and Visitors Bureau, Destination Florence, Fondazione Sistema Toscana, Cinema La Compagnia, Comune di Firenze.
CINEMA LA COMPAGNIA
Via Cavour 50/r, Florence
A movie theatre and a bistro, within walking distance from the Dome.
---
SHOWS
OCTOBER   >  Monday 09, 30 and  Wednesday 18, 25,  3 pm
Tickets are available at the box office (Info: +39.055.2719094).
At the 3 Infopoints of the Comune di Firenze (Piazza Stazione 4, Loggia del Bigallo Piazza S. Giovanni 1, Borgo Santa Croce 29/r).
Sightseeing Experience Visitor Center (Santa Maria Novella station, platform n.16)