Generally in Italy non-Italian films are dubbed into Italian rather than shown with subtitles. However, the most part of our movies are screening in original version with italian subtitles.
Here, you can find all the screenings of the month in Original English Language or with English Subtitles at La Compagnia.
MONDAY 4, 8.30 pm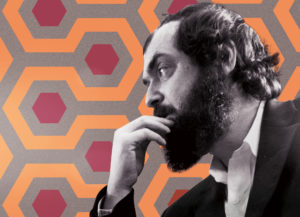 A Clockwork Orange by Stanley Kubrick, UK, 1971, 137' | english with italian subs
In the future, a sadistic gang leader is imprisoned and volunteers for a conduct-aversion experiment, but it doesn't go as planned.
Tickets: 6€ regular / 5€ reduced
---
MONDAY 11, 8.30 pm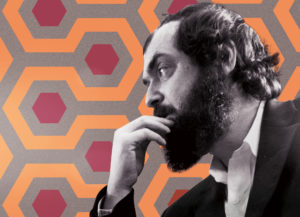 Eyes Wide Shut by Stanley Kubrick, USA, 1999, 160' | english with italian subs
A New York City doctor, who is married to an art curator, pushes himself on a harrowing and dangerous night-long odyssey of sexual and moral discovery after his wife admits that she once almost cheated on him.
Tickets: 6€ regular / 5€ reduced
---
FROM MONDAY 18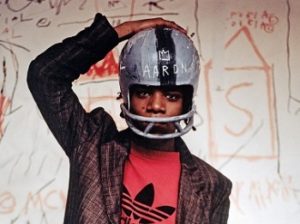 Boom for Real: the Late Teenage Years of Jean-Michel Basquiat by Sara Driver, USA 2017, 78' | english with italian subtitles.
The movie follows Basquiat's life pre-fame and how New York City, the times, the people and the movements surrounding him formed the artist he became.
Tickets: 6€ regular / 5€ reduced
Shows
MONDAY 18, 5 pm & 9 pm
TUESDAY 19, 3 pm
THURSDAY 21, 5 pm
FRIDAY 22, 3 pm
SATURDAY 23, 9 pm
SUNDAY 24, 7 pm
MONDAY 25, 3 pm
WEDNESDAY 27, 5 pm
---
FROM WEDNESDAY 20
Sea Sorrow by Vanessa Redgrave, Gran Bretagna 2017, 74′ | english with italian subtitles.
A deep reflection on the importance of human rights narrated through the eyes and voices of activists and children, mixing past and present, documentary and drama. | italian with english subtitles
Tickets: 7€ regular / 5€ reduced
Shows
WEDNESDAY 20, 9 pm
THURSDAY 21, 7 pm
FRIDAY 22, 5 pm
SATURDAY 23, 3 pm
SUNDAY 24, 5 pm